University Foundation Programme (Business)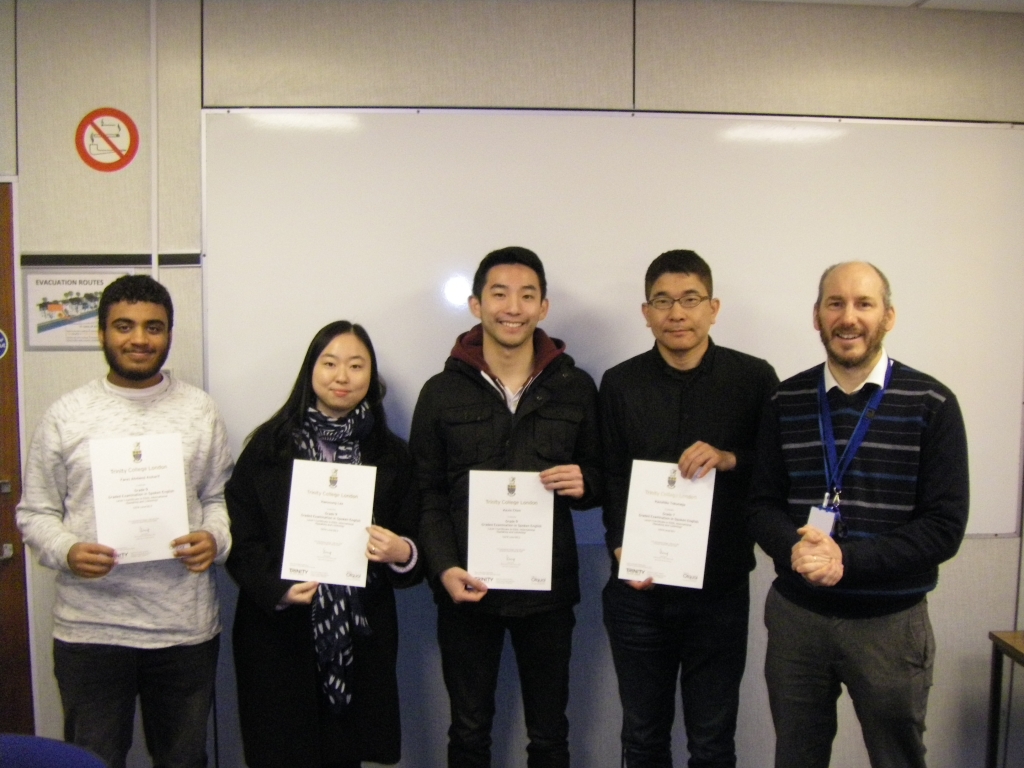 Course Information – Aims of the course
This course is designed for students wishing to study related subjects at undergraduate level at a UK-based University. The University Foundation Programme in Business is a 36-week course that is designed to provide you with the specialist language, learner skills, study strategies and essential subject knowledge that are required to enter a business-related degree course at a UK university.
The course consists of 8 business units plus English, specialist English, EAP and IELTS exam preparation – the exact mix depends on the student's level and needs.
Typical course content includes coverage of the following topics at Level 3 or above:
• Marketing
• Finance
• Human Resources
• Management
• Business Law
• Economics
• International Trade
• Project Management
• English
It may be possible for students to substitute modules from other UFP programmes (eg. IT / Computing), depending on the student's needs and proposed course at university.
Please note that some lessons may be delivered online.
Entry qualifications
High School Diploma.
Minimum English level of entry: IELTS 4.5 or equivalent.
Assessment
Assessment may take the form of individual and team based projects and presentations / seminars, tests, personal learning journals, exams, continuous assessment, portfolios, mind maps and organising events, which are all based on the College's fair assessment policy.Tutorials are offered to provide two-way feedback, so that teachers can pass on hints, tips and advivce on how best to study, as well as address any problems shown up by student's performance in class and their progress tests. At the same time, students can ask for help in areas that are particularly important to them.
Recognised Partnership with Bournemouth University
International Contacts is proud to announce that Bournemouth University recognises its partner school's University Foundation Programme, HNC and HND qualifications.
Level / Experience of Teaching Staff
Staff hold a relevant qualification at least one level above the subject level they are teaching and hold a relevant teaching qualification. Staff come from a range of backgrounds, including academic and industry specialisations. From time to time we may invite guest lecturers or subject-specific specialists to deliver lectures and / or seminars. Staff teaching English modules hold a CELTA or CertTESOL qualification plus a degree, as minimum qualifications.
Fees
Tuition fees for new students: £14,644 (this includes a £100 non-refundable enrolment fee).
Books
A range of books are recommended to supplement teaching and are purchased at the discretion of the student. All recommended texts are available in the College library for reference purposes.
ETC's University Counsellor Services
When you study at our partner school, you will be assigned to a dedicated University Counsellor. They will help you to:
Find the university of your choice.
Write your personal statement.
Obtain letters of recommendation.
Complete your university application.
Certificates & Credits
At the end of the course you will be presented with a University Foundation Diploma in Business. Students not achieving in all modules may receive a Unit Diploma in Business. Graduates who successfully complete all components of the course will receive 120 credits.

For more information, please contact us:
Email: david@internationalcontacts.co.uk
Email: yurie@internationalcontacts.co.uk
Telephone: + 44 (0) 7966 578999.